Easy Natural Makeup Look
Here is an easy Neutral makeup look that all beauties can do in minutes.
Apply Urban Decay Eyeshadow Primer Potion all over the eyelid to prime the eye.
Base eye with a wash of colour from the MAC Paint Pot collection in
Groundwork.  This will allow the eye shadows to really stand out.
Apply NYX #09 Deep Bronze all over the eye.
Then apply NYX #16 Cooper on top for a shimmery almost cinnamon brown look to the lower half of the eye lid.
Add a highlighter to the brow bone just under your brows using the Smashbox Contour Palette, choose the lightest color in the palette.
Line your lid closest to the lashes with Maybelline Eye Studio Gel Liner in Blackest Black one of my favorites.
Mascara is the next step!  Using a little or a lot of mascara coat your lashes to really open up the eyes. L'Oreal's Voluminous Carbon Black mascara in Carbon Black is a staple in my makeup bag.
Use your foundation next and apply to the entire face. I am using Mac Studio Fix in N9.
Fill in your eyebrows with Maybelline Define a Brow pencil in Brown.  (Product not shown)
Warm up those cheeks with blush in NARS Torrid.  Apply to the apples of
      the cheeks and keep your application very light.
I like to add a highlighter to my face for a warm glow.  Smashbox Halo Highlighting Wand in Gold always does the trick.  Apply just above the blush to the top of the cheek bones in a upward and outwards motion towards the hairline.  Blend it in well.
For the lips we will keep them nude.  I first apply a lip liner in Espresso by Annabelle and then fill in the rest of the lips with a gloss by Revlon in Nude Lustre. Keep the lips simple.
  That's it…Here is what it should look like!
Eye Primer
Eye Shadows
Eye Liner/Brows
Mascara
Foundation
Blush
Highlighter
Lips

1. Urban Decay Eye

shadow Primer Potion

2. MAC Paint Pot-Groundwork

6. Maybelline Eye Studio

Gel Liner-Blackest Black

7. L'Oreal Voluminous Carbon Black Mascara
8. MAC Studio Fix-N9
9. NARS -Torrid Blush

10. Smashbox Halo Highlighting wand-Gold

11. Annabelle Lip Pencil- Espresso
3. NYX- #09 Deep Bronze
5. Smashbox Contour Palette-Highlight colour
12. Revlon Lip Gloss- Nude Lustre

4. NYX- #16 Cooper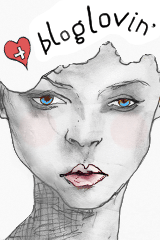 Subscribe for Updates!!
I'll send you an email everytime I post something NEW!