I'm Still Lovin' 
Stila Stay All Day Waterproof Liquid Eyeliner



Stila Stay All Day Waterproof Liquid Eyeliner is one of my staple liquid eyeliners that I'm Still Lovin' to this day.  I use it everyday!!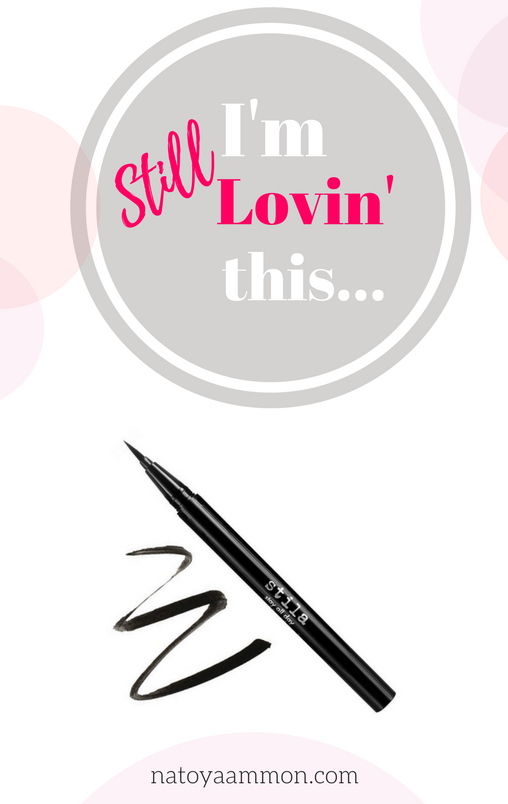 It has a felt marker like tip that makes it easy to draw your eyeliner line definitely fit for beginner or expert eyeliner drawers.  The formula glides on with ease and dries pretty quickly so you've got to move fast if you need to make adjustments.   I love that i can make my line thin and just follow the lash line or make it thick, dramatic or winged out, this is the perfect liner  for that.  Best of all it stays in place all day and won't smudged or run because its waterproof jut in case you accidentally rub your eye;).   Storage is a breeze because its small, just store it horizontally for best performance.

This product can be found at Sephora, Shopper Drug Mart or online you can shop for it right here below.

Shop this post
Over to you, have you used Stila Stay All Day Waterproof Liquid Eyeliner before?   What is your favorite eyeliner?  Let me know in the comments below.  Pls make sure to comment on this post on my Instagram page or post your own photo and use the #toyastilllovinthis  #toyaslovinthis  hashtags so I can find you on social.

xoxo
Subscribe for Updates!!
I'll send you an email everytime I post something NEW!