Love Love Love!!! Sally Hansen Insta-Dri nail colour in Cinna-Snap #340.  Gorgeous red vine nail colour.  This is one of my favourtie colours for the Fall/Winter season.  This colour dries super fast, is really vibrant and will get your nails noticed instantly. Check out the pics.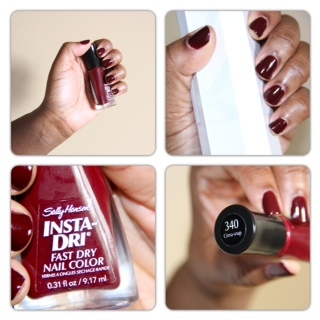 Love, Laugh, Live, Give!
xoxo<3 Toya.
Subscribe for Updates!!
I'll send you an email everytime I post something NEW!