If your cuticles are ragged, dry and torn then you need a cuticle routine that will Banish Your Dry Cuticles.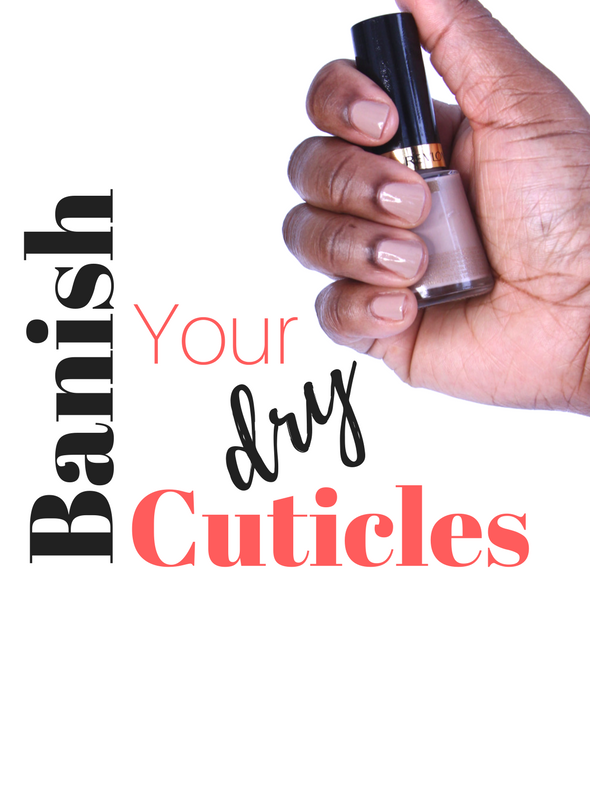 Ragged & dry cuticles need a routine that will Banish Your Dry Cuticles for good. Click To Tweet
Don't know where your cuticle is???  Well pick a finger, any finger and look at the nail.  Now where the nail bed starts, the "U" shaped part is your cuticle.
Dry, cracked, split cuticles are a result of weather, drying soaps and constant hand washing of which I am a culprit.  I admittedly excessively wash my hands most times due to my  germophobe OCDness  and sometimes due to my job(s). 
Your cuticles protect the nail and finger from bacteria and infection.   A cuticle oil helps keep cuticles moist preventing hangnails, cracks and a bacterial infection called paronychia that can happen around the nail beds.  Using cuticle oil(s) that have anti-bacterial properties will prevent infection before it starts.
While I have used cuticle remover tools and gels in the past I really try not to because I know how damaging to the cuticles they are and they can possibly open your fingers up to bacteria and fungal infection.  Also it's like a never ending cycle of clipping and cutting once you start, it never ends.   With proper care you will have no need to cut or use cuticle removers on the cuticle because they are intact and moisturized.   All you need to do is just gently push them back.
Cuticle oils, butters and creams are very effective moisturizers that help nourish and repair damaged, dry, torn cuticles.
Dry cuticles love oils, butters and creams to help them stay moisturized & nourished.
Click To Tweet

What kind of cuticle moisturizing product should you use? Well there are many oils and creams so the choice is your.  My favorites are Burt's Bees Lemon Butter Cuticle Cream,  Nail Tek Renew Cuticle Oil and Sally Hansen Vitamin E Nail & Cuticle oil.  If you don't want to buy a oil or cream product you can opt to concoct one yourself using a oil or variety of oils mixed together  that you may already have in your kitchen cupboard.  A couple of my favorites are avocado, jojoba, grapeseed, almond, flaxseed, and olive oils.

3 Beneficial  Natural Cuticle Oils
Avocado oil:  provides anti-bacterial properties and penetrates deeply into the layers of the skin for  long lasting moisture.
Jojoba oil:  waxy nature is similar to the skin's collagen, thus it helps to repair and revitalize nails to give them a healthy appearance.
Grapeseed oil:  provides antioxidant and anti-inflammatory properties due to its linoleic acid content.
What you do:
• Apply the oil or cream to the cuticle area of the finger, nail bed and underneath the nail with either a brush, cuticle pen, or your plain old finger tips.
• You only need to use a little oil or cream to do the trick several times a day after washing your hands and at night before you go to bed.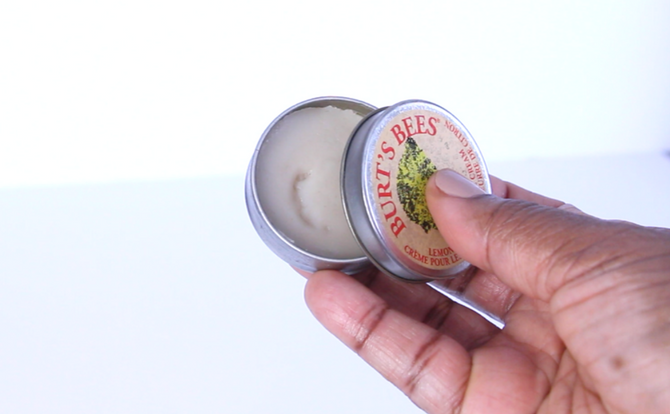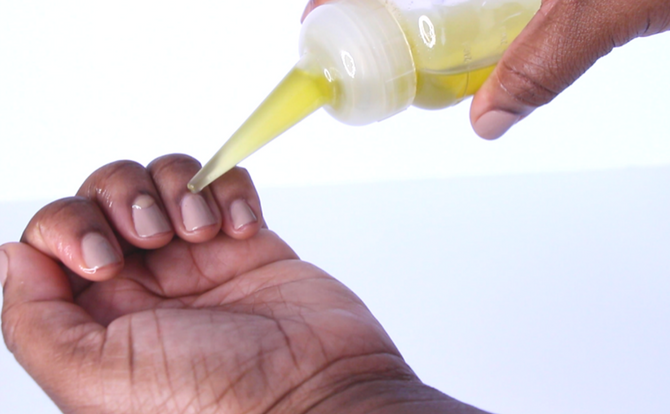 **Please note: that even though I haven't had this problem, some people caution that cuticle oil should be used sparingly, because the cuticle and nails become dependent on the moisturization and when you stop using it the cuticle and nails will go back to being dry and ragged.
Daily care with a cuticle moisturizer can help Banish Your Dry Cuticles and restore the delicate area of the cuticle back to health. A great hand grooming routine will result in great hands and nails.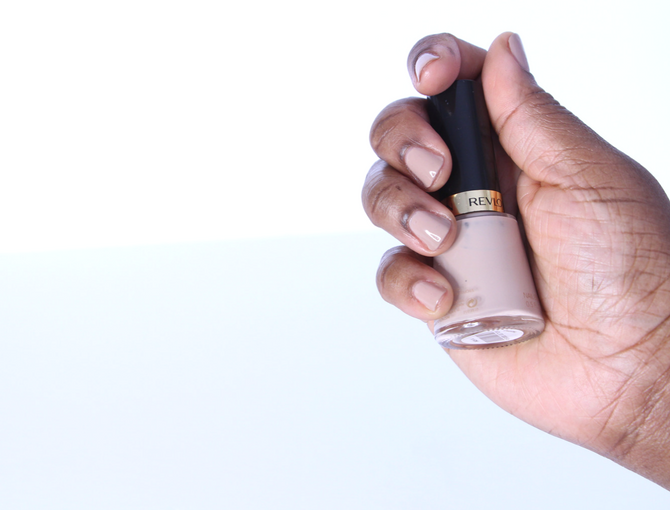 So there you have it .  Dry, torn cuticle no more!
Over to you!  How do you keep you cuticles moisturized? Do you have a cuticle routine that you follow that you want to share?

Leave me your comments down below.
Enjoy,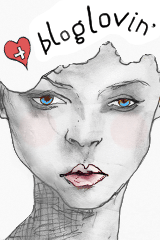 Subscribe for Updates!!
I'll send you an email everytime I post something NEW!