Hey Loves,
Summer is a time to wear bright popin' colors and live boldly both in your cloths and on your nails!  Sometimes we live inside a monotone comfort zone box and we need to live alittle and explore our color options.  The 4 Summer Nail Colors below just might be the tiny push you need to explore a little color in your life.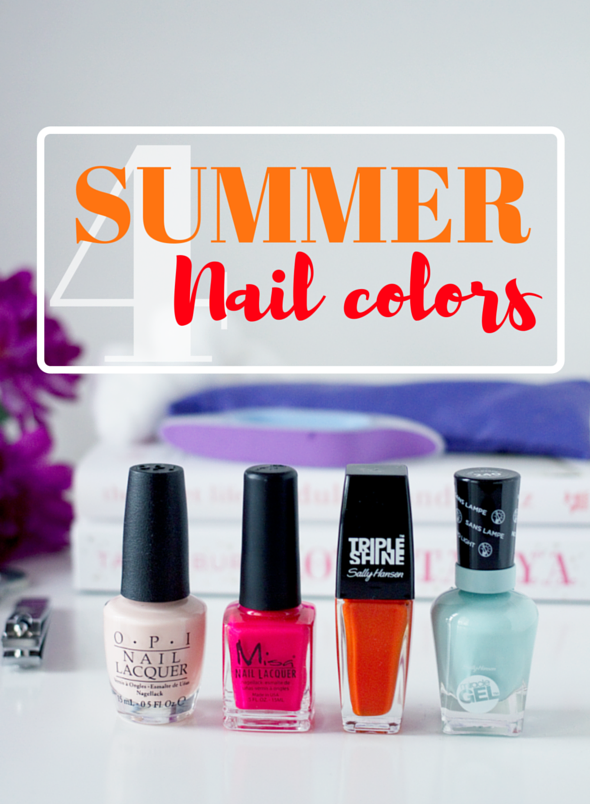 Here are 4 Summer Nail Color picks that i'm loving right now!
#1  O.P.I  Nail Lacquer
Mimosas for Mr. & Mrs
This is a light pinkish tan color that looks great on tanned or darker skin.  Not too bubble gum pink just a light touch of pink that subtly suites everyone.  I know its not a burst of color but for those time you still need to keep it neutral or for those who have to start somewhere, this is your color;)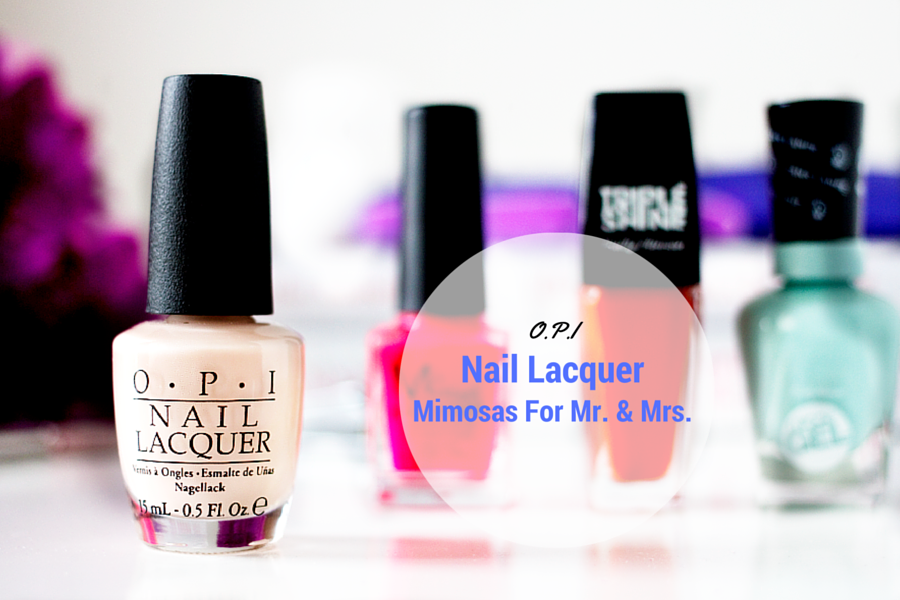 #2  Misa Nail Lacquer   
#222 Party in the Masquerade
OMG one of my favorite colors ever!  I love BRIGHT fuchsia pink on my fingers and toes!!  I get so excited as I write these words!!  This Misa color really pops and gets peoples attention.  It a must try for the summer.  Btw, it goes with EVERYTHING;)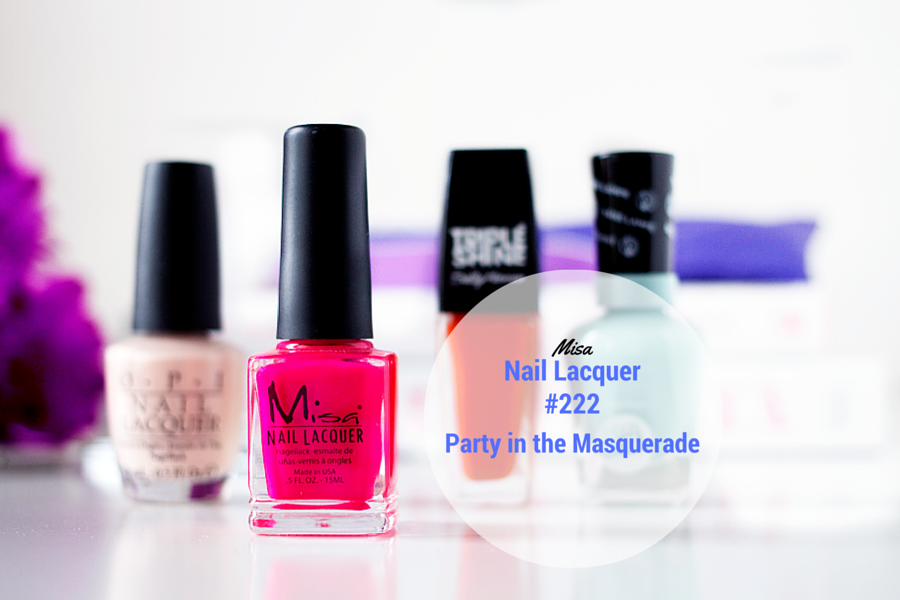 #3  Sally Hansen Triple Shine   
#240 Play Koi
This is a bright orange color that can replace a nail color like red.  This color is close to the red family so you'll be getting something similar but different enough to red that you will still feel comfortable, if red is one of your favorite color.  Plus orange totally equals SUMMER!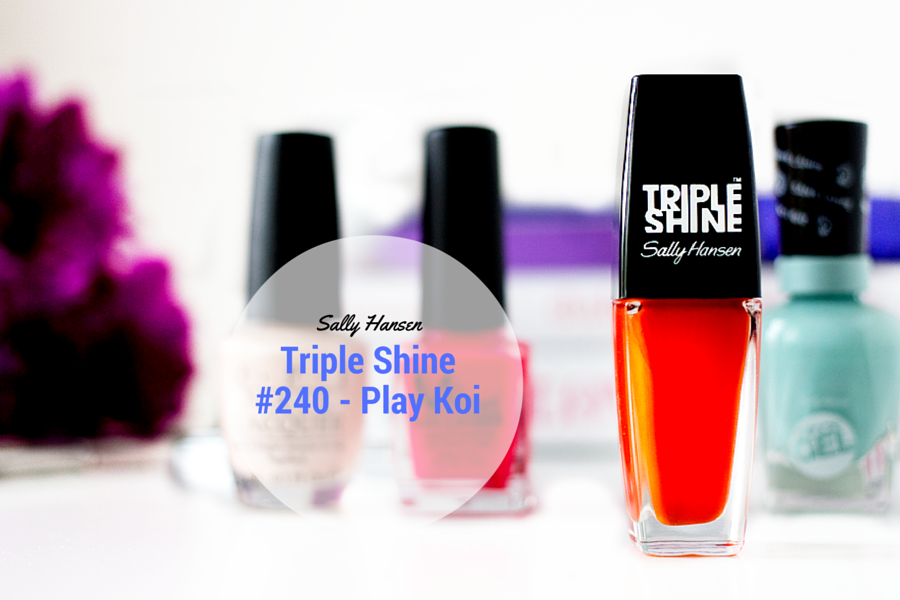 #4  Sally Hansen Miracle Gel   
#240 B Girl

This is another one of my favorite nail colors for summer.  It's a minty green but with blue under tones.  I love using the Miracle Gel line because they last a bit longer on the nails than regular nail colors do.  This color adds as a great contrast to tanned or darker skin tones and makes your nails really pop.  Give it a try, it's totally worth it!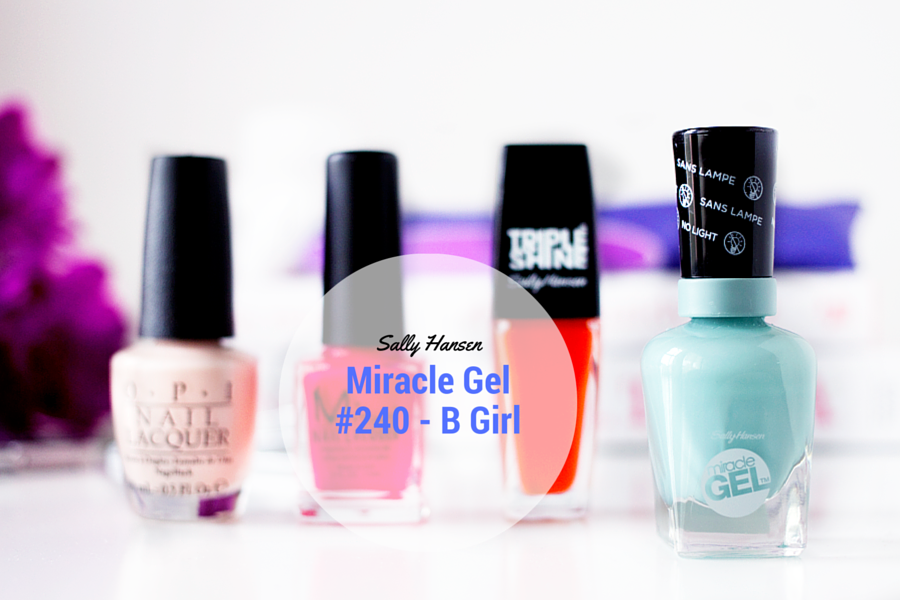 Over to you.  Do you wear colored nail polishes?  What kind of colors do you like to wear for Summer?    Will you try any of  these 4 Summer Nail Colors?
Leave a comment down below.
Enjoy



Subscribe for Updates!!
I'll send you an email everytime I post something NEW!