Hey Loves,
If you've recently updated your WordPress account to 4.5 or 4.5.1 and now you can't upload pictures to your media library,  1) don't panic and 2) here is some helpful code that just might do the trick.  I'm not techy at all, but I figured it out with this forum.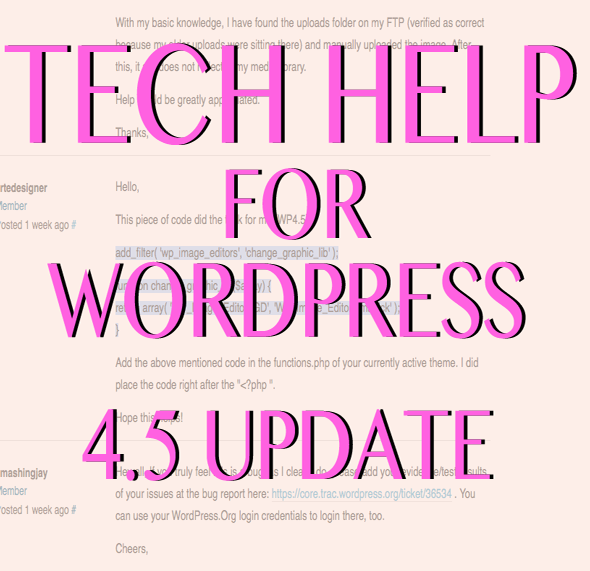 I found this code in a forum and it is courtesy of  someone named artedesigner.  Here is the link to that forum, just scroll down a bit to get the code.
https://wordpress.org/support/topic/http-errors-on-media-uploads-after-45-update?replies=24#post-8300481

Add the code to the "functions.php" of your theme  after the "<?php " portion.
After I placed the code I refreshed the page and then went back to my media library. I uploaded another picture and this time it worked.  I also tried to do it on the app on my iPhone and it worked like a charm.
Hope this tip works as well for you as it did for me!
Stay Fab,


Subscribe for Updates!!
I'll send you an email everytime I post something NEW!