So it's time to do my nails for the BIG Celebration.  Canada is turning 150 years old on July 1st and I definitely want to wear RED polish.

#Canada150 #Canada  #My Ottawa
If you missed the color I'm gonna give Canada a BIG RED KISS with then check out my Oh Canada Series – RED Lip Look post here or if you want to see  What's In My Bag for the Road trip click here to see what's inside!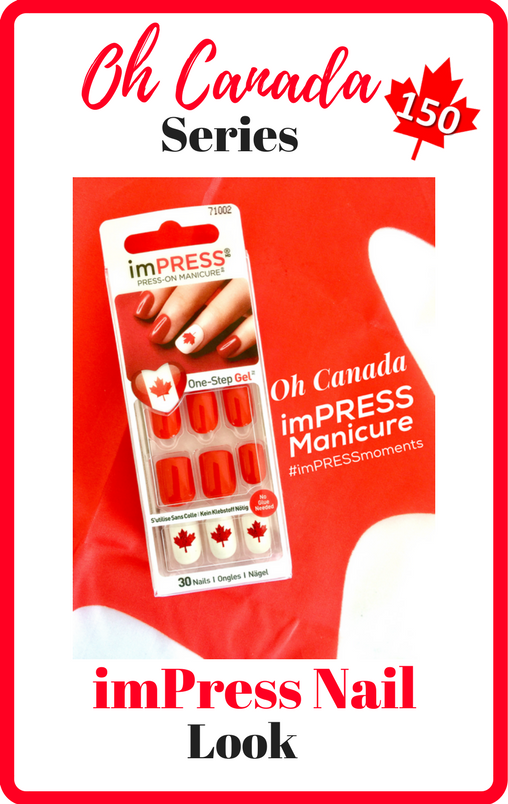 imPRESS Manicure- Canada Day Edition 
This is my first try at wearing press on nails so I'm a bit skeptical.  I was surprised and imPRESSed by the end results.  The nails were easy to apply with the sticky tab that you peel and stick or you can add glue to make sure they don't move at all.  I went the glue route and look great.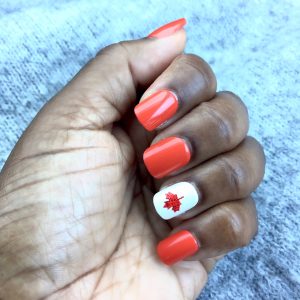 So if you are thinking about trying these press on nails I would say give them a try  when your short on time and need to get your nails done in a hurry.
Over to you.  Have you worn press on nails before?  Leave me a comment down below and let me know.
Don't forget you can definitely read my  Oh Canada Series – RED Lip Look   or my  What's In My Bag  post if you haven't done so yet.

xoxo
Subscribe for Updates!!
I'll send you an email everytime I post something NEW!