disclaimer: This post contains affiliate links
NYX Soft Matte Lip Cream "Copenhagen"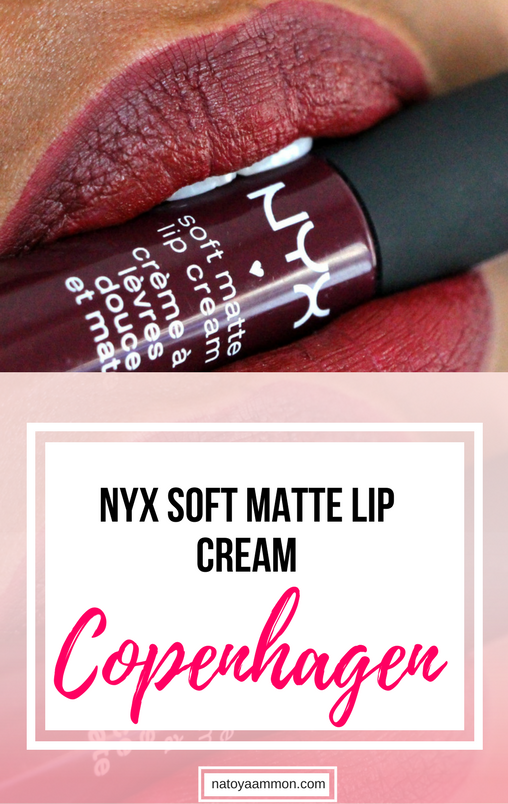 I'm obsessed with red lipsticks from ruby red to deep wine colors.  NYX Soft Matte Lip Cream in Copenhagen is one of my favorite lip creams from NYX.  This color really makes my lips pop and it lasts all day long and the color does not fade.  Its such a beautiful color.  On my lips, its a deep red wine color, its the right shade of dark burgundy for my lips.   It applies smoothly and has good coverage.  You do have to layer it a bit if you want it to cover your lips completely.   This lip cream does not dry out my lips at all.   As with all matte lip colors, you have to use an oil and rub your lips a bit for it to come off.    I highly recommend this lippy!

Note: Before applying any liquid/matte lipstick always exfoliate and moisturize your lips first.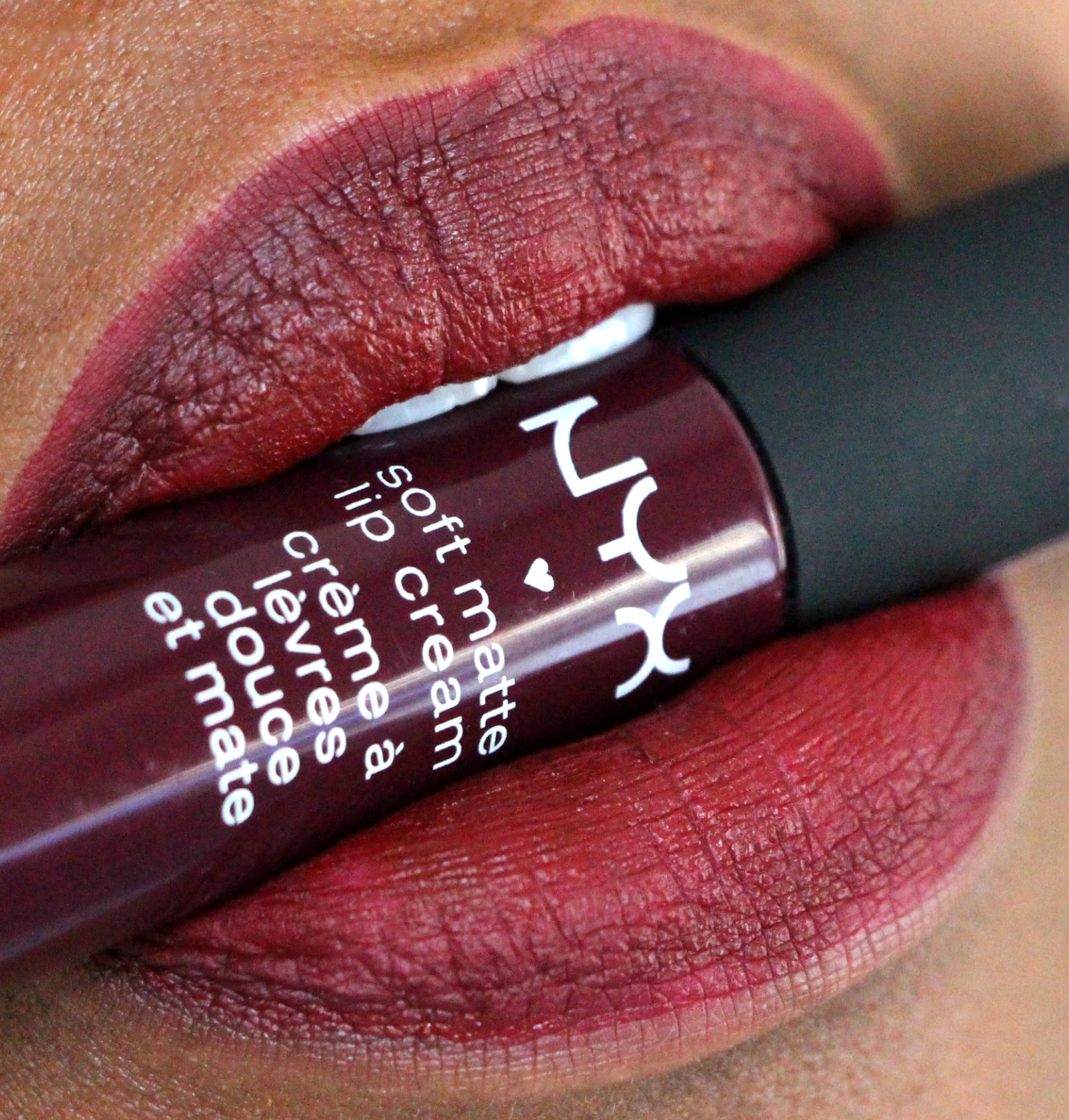 This is a great color for Valentine's Day.  Just warn your bow before you kiss him though<3
If you haven't yet seen my fav fav fav red lip color then checkout  Sephora Creme Lipstain 01 Red here.

Shop this post
Will you try NYX Soft Matte Lip Cream in Copenhagen?   Tell me in the comments below.
Subscribe for Updates!!
I'll send you an email everytime I post something NEW!