Here's my 1st Week in Photos!!  Highlights this week include: finally finished "The Fire Starters Session" book by Danielle Laporte, drinking a glass of one of my fav wines a  medium bold dry Magnotta 2010 Shiraz, seeing "The Musicals of Musicals" (just ok), getting a new copy of Life Magazine with Michelle Obama on it…btw it's her 50th b-day this week and she is drop dead gorgeous and finally eating a YUMMY peppercorn steak from Earls restaurant.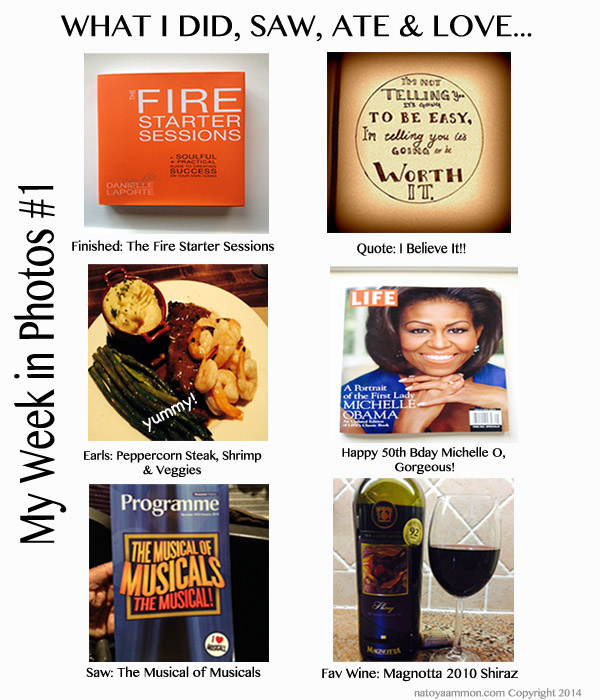 Follow me on Instagram natoyaammon and Twitter @toysquared  for daily photos!
Subscribe for Updates!!
I'll send you an email everytime I post something NEW!