I'm Still Lovin' Revlon Super Lustrous
Lipgloss – Rosy Future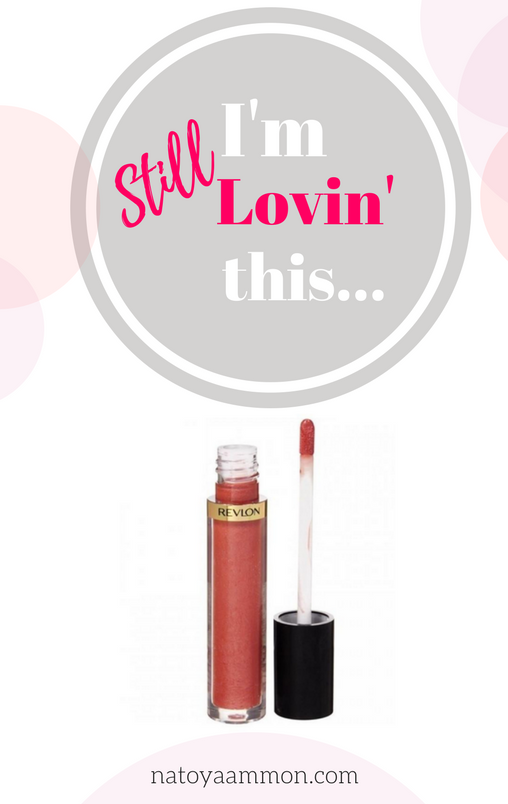 You know when you want to do that no makeup, makeup look??   Well Revlon's Super Lustrous Lipgloss – Rosy Future  gloss is the type of gloss that you wear when you want that nude look on your lip with just the right amount of subtle color to finish off your look without looking like your trying.  Its a brown gloss with undertones of pink that is a great nude for women on color as its not too pink and looks more natural on our lips.  It's not too tacky feeling and won't dehydrate the lips either.  Totally glossy and shiny with a bit of shimmer to it so your lips look a bit more plump and juicy!  A staple in my makeup bag.  Its enriched with Vitamin E and Avocado oil to keep your lips moisturized.    Revlon's Super Lustrous Lipgloss  – Rosy Future comes in 12 shades but rosy Future is my favorite.

Girl you need to try this, you won't be disappointed.   Revlon's Super Lustrous Lipgloss can be found at Shoppers Drug Mart or shop online below.

SHOP THIS POST

Over to you, have you used Revlon's Super Lustrous Lipglosses before?   What is your favorite color?  Let me know in the comments below. 
Pls make sure to comment on this post on my Instagram page or post your own photo and use the #toyastilllovinthis  #toyaslovinthis  hashtags so I can find you on social.

xoxo
Subscribe for Updates!!
I'll send you an email everytime I post something NEW!