Hey Loves,
Happy New Year!!!!
It's a New Year with new goals and new hopes for a more productive year.  There are always things we want to work on and try to get right with the start of  each new year.
This is the best time to make goals and write some affirmations to help you stay focused for the year.  Reciting daily affirmations will help you focus your thoughts positively on the things you want to accomplish.
Do you use Daily Affirmations to keep up you focused? Here is why it's important.
Click To Tweet
There are 3 key things to keep in mind when creating your daily affirmations:
1) LIMIT THE NUMBER OF AFFIRMATIONS YOU USE

It is tempting to write and borrow a whole bunch of amazing affirmations but you then run into the risk of having a ridiculously long list to recite daily.  This becomes a tedious task in the coming weeks and months which will then lead you to abandon the whole process.  Believe me I've been there.
2) ONLY USE AFFIRMATIONS THAT REALLY REALLY SPEAK TO YOU 

There are a lot of affirmations out there but only use or create those that mean something to you at this moment.  The point of affirmations is to help you focus on manifesting the things that you want to come into your life.  If your reciting "I am making a million dollars this year" and you feel fake about reciting it because it seen impossible to attain, then the affirmation will not work for you because you don't truly truly believe it.

3) TAKE ACTION
Next comes action.  Affirmations do not work if you do not put action behind them.  It is not enough to recite affirmations everyday and then sit on your butt and do nothing.  They are not totally magic;)  You need to take some sort of action to manifest your affirmations.      Let me give you an example.  Let's say you want to lose weight to look slim and lean and your affirmation is something like "My body is getting slimmer and leaner everyday" . You then you go out and eat a doughnut or McDonald's,  then I'm afraid to tell you my friend your affirmation is not going to work because your actions are making your words null and void.   It's counter productive to eat poorly and expect to lose weight to get slimmer and leaner.   So when you make your affirmations you need to put the right kind of action behind them in order to manifest them.  Do what's right not what's easy.

Reciting daily affirmations helps you focus your thoughts positively on what you want to accomplish.
Click To Tweet
Below are some affirmations that I will use for this 2017 year .
MY DAILY AFFIRMATIONS
MY HEART IS OPEN.  I ALLOW THE UNIVERSE TO GUIDE ME THROUGH MY THOUGHTS, MY INTUITION, MY FEELINGS AND ENCOUNTERS.  I AM FULLY OPEN TO RECEIVE THE GUIDANCE AND TO FOLLOW IT.

I AM READY TO RECIEVE
 I AM A CONTRIBUTOR
EVERYTHING IS FIGURE OUTABLE

I CONSCIOUSLY CREATE MY FUTURE
MY BODY IS HEALING AND FUNCTIONING PERFECTLY, I FEEL BETTER AND BETTER EVERYDAY.
I LET GO OF MY OWN PRECONCEIVED IDEAL OUTCOMES IN ALL SITUATIONS AND LET THE SITUATION UNFOLD AS IT SHOULD
Here are a few more that might work for you:
MY THOUGHTS BECOMES THINGS
LIFE IS GOING TO BRING ME WHAT AND WHO I NEED TO GROW AND BE HAPPY
I RELEASE ALL FEAR TO THE UNIVERSE
I AM CONFIDENT AND SECURE
I KNOW WHAT I AM DOING
NOTHING IS IMPOSSIBLE AND LIFE IS GREAT
I INHALE CONFIDENCE AND EXHALE TIMIDITY AND FEAR
I FORGIVE MYSELF FOR…
I TRUST MYSELF AND KNOW MY INNER WISDOM IS MY BEST GUIDE
EVERY CELL IN MY BODY VIBRATES WITH ENERGY AND HEALTH
I SEND LOVE AND HEALING TO EVERY ORGAN OF MY BODY
I CHOOSE HAPPINESS, SUCCESS AND ABUNDANCE IN MY LIFE
I BREATH IN PEACE, I BREATH OUT CHAOS AND DISORDER
I TRUST THE PROCESS OF LIFE
I AM DIVINELY GUIDED AND INSPIRED
EVERYTHING IS GOING TO WORK OUT FOR MY HIGHEST GOOD.
 I AM GOOD ENOUGH
I TRUST MYSELF
 I APPRECIATE ALL THAT IS AROUND ME
I HAVE USED  KINDNESS IN ALL MY THOUGHTS
I AM OPEN TO RECEIVING
I AM WORTHY OF MY DREAMS
I AM WORTHY OF EVERYTHING GOOD IN LIFE AND I DESERVE TO BE HAPPY
I AM GROUNDED IN THE EXPERIENCE AT THE PRESENT MOMENT
I AM FOCUSED AND ENGAGED IN THE TASK AT HAND
Pick the ones that work for you and recite them daily.  Consistency and action are they key to manifesting your affirmations.
I like to keep my affirmations in various places  where i can see them regualrly like my desk at work and home, my bathroom mirror, my Bujo journal etc.,  its easier to be remember to say them if I see them often.  My goal for  this year is to be able to create a habit of reciting my affirmations more consistently.   I  want to make them more apart of my everyday life and daily routine.
Do you use Daily Affirmations to keep up you focused? Here is why it's important.
Click To Tweet
My wish for you this year is that 2017 is your best year yet filled lots of love, health and success! xo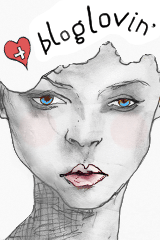 Subscribe for Updates!!
I'll send you an email everytime I post something NEW!