When you use Castor Oil on your hair it provides essential proteins, vitamins and fatty acids to the hair that  protect and nourish and moisture it which allows for the promotion of growth.   Thus, Castor Oil can be beneficial to helping you regrow your eyebrows.  
Here's how to use it.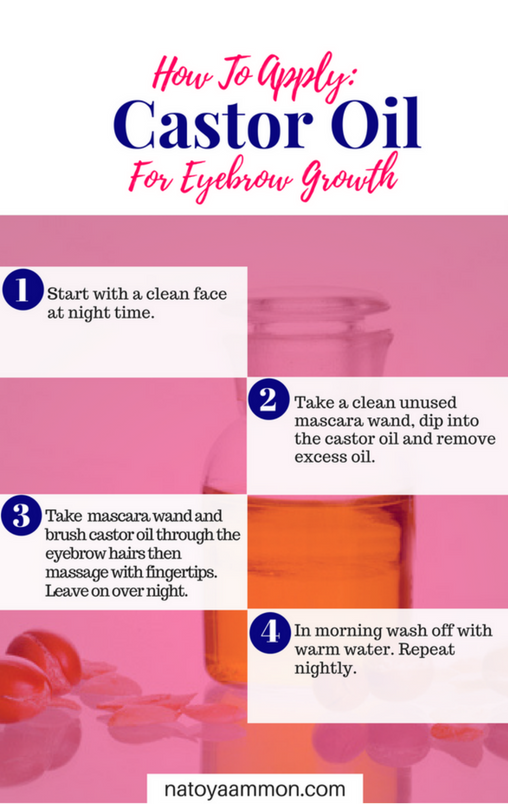 Over to you,  have you ever applied Castor Oil to your eyebrows to help regrow them before? Did it help?  Let me know in the comments below.
xoxo
Subscribe for Updates!!
I'll send you an email everytime I post something NEW!